Introducing…
Your Monthly Insider Guide to Living the Good Life at a Great Price… in the Land of Your Dreams!
Now, you can get the upfront, inside scoop on where YOU can
dream big — and live large – for pennies on the dollar!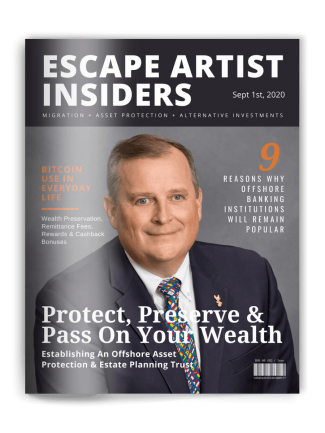 Here's how you can live or retire offshore — for under $2000 a month –
with plenty of money left over for all of the frills and thrills!

Have you ever thought about living or retiring offshore… that's right, in the sun, sand, and surf… where the living is easy and the prices are low –
But you just didn't know where to start, how to do it… or if you could really afford it?
Well, then, I have good news for you.
Because now you can join a select group of offshore enthusiasts who have the upfront, inside scoop on where you can dream big – and live large – for pennies on the dollar!
At Escape Artist we call them the "Ultimate Insiders."
In just a moment, I'll reveal to you who they are… all if the incredible offshore advantages they enjoy…
And how you can join them at your leisure — for your pleasure — where the sun never sets on the good life at a great price!
So, first, let me start off with a revelation
that busts a myth.
You ready?
You no longer need to be wealthy – or even well off — to live the good life offshore. In fact, each and every month, our Ultimate Insiders get the offshore inside scoop on…
Pocket-change paradise Caribbean islands where you can live like a prince (or princess) on even a pauper's pittance… close to the white sand beach and far from the madding crowd — for as little as $1500 a month, all expenses included…
Hideaway, getaway offshore towns and villas with tree-lined streets, fresh food markets, pristine homes, and warm, friendly neighbors… where you can live a simple, carefree life in your own gorgeous hacienda – all for under $50,000…
Quaint, colonial downtown neighborhoods where you can join artists, writers, and bon vivants to savor the laidback life, frequent the finest restaurants, converse at the corner bar, explore the art galleries, and attend the finest of entertainment events — for as little at $1800 a month, all in, extras included.
Only a small percentage of the US population even knows these incredible offshore opportunities exist.
And yet, every day, more and more Americans and Canadians are looking for an offshore escape route from the skyrocketing prices, soaring taxes, over regulation, and divisive politics that have become a bane of their everyday existence.
They are looking for a return to the unencumbered, affordable, fun-filled, and carefree lifestyle they once enjoyed…
And can no longer find – or afford – in the land they once loved.
Perhaps you are one of them…
And, if so, it's time for you to become an Ultimate Insider!
So, let me ask you…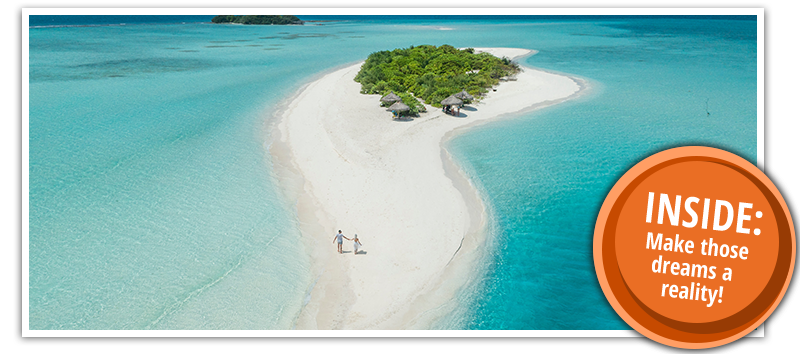 Are you able to work remotely? In the pages of Insider Magazine, as an Ultimate Insider, you'll learn how you can explore unlimited offshore options – and actually live like a millionaire on a $30k per year salary… or even less!  
Living off of social security or a pension and barely getting by? Then maybe it's time to trade in your expensive insurance, property tax and high cost of living in the US for an offshore opulent lifestyle once only believed to be available to the super rich!
Have an investment cash flow of two or three thousand dollars a month? Well, as an Ultimate Insider, you'll find that is more than enough to live like royalty where the cost of living is a third (or less!) of what you're paying now… the luxuries are affordable – and taxes are pocket change! 
And, if so, it's time for you to become an Ultimate Insider!
Anyone – Including YOU — Can Now Afford

This Endless Summer Luxurious Lifestyle


Your Insiders Magazine gives you all of the above options and opportunities – every single month – plus much, much more.
You see, as an Escape Artist Ultimate Insider, you'll get the upfront, inside track on not just where to live offshore… but, how to live as well!
Every month, your Insider Magazine will provide you with the full details about:
How to obtain a legal residency in over 22 countries – a Plan B residency that guarantees you an ironclad, foolproof escape route should the US economic and political landscapes continue to deteriorate and put you at risk. 
How to setup a successful business overseas – to help you minimize your taxes, multiply your profits, and build a thriving business without all of the red tape, rules, restrictions, and regulations handcuffing small business in the US. 
Which countries welcome foreigners with open arms — and offer special benefits that cut the cost of living, open up new avenues of opportunity, and provide special incentives to homesteading expats. 
Where you can find under-the-radar offshore locations with sky-high future investment returns – like Nicaragua, Paraguay, El Salvador… countries that are fastly becoming like Belize in the 2000's or Costa Rica in the 1990's. And now, you can get in early! 
How to invest or retire offshore with soaring cryptocurrencies – in countries that are taking the lead in shedding reserve dollar dictates and opening up vast new areas of opportunity in the new world of alternative tender. 
Let's face it… The reality is that there has never been a better time – or, perhaps, a more urgent time – for you to explore your offshore and overseas options.
If quality of life is important to you, there are hidden seaside gems in Central America… mountaintop retreats in South America… and European cosmopolitan cities abounding with Old World culture and enticing events.
Time after time and again, Insider Magazine Ultimate Insiders have discovered these inviting, exciting locales and vastly improved their quality of life…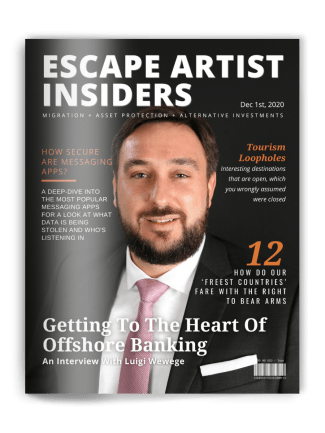 It's true that once upon a time, many of the countries and communities you'll explore in your Insiders Magazine were "faraway places with strange-sounding names," way off the beaten path. 
But in today's wired world, the "middle of nowhere" is now milliseconds away!
With high-speed internet, streaming video, and modern conveniences, those faraway places are now as near as your laptop… or that handheld device in the palm of your hand!
Just imagine…
In a world where click and modem have replaced brick and mortar…
You can enjoy a cup of coffee in Tegucigalpa — while catching up on the news from Tuscaloosa to Timbuktu… 
You can sip a Jimmy Buffett Margarita at a beachside bar in Montevideo – while tuning into March Madness, mixed martial arts, or gridiron mayhem thousands of miles away…
You can bury your toes in the Caribbean sand, soaking up the year-round sun — while video chatting with friends and family trapped back home (and wishing they weren't!).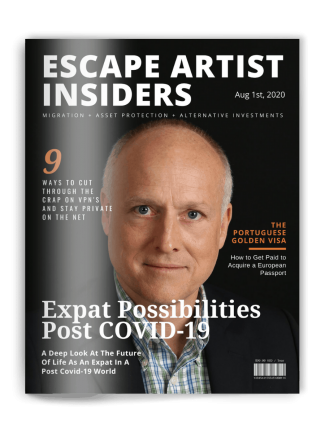 And, as an Escape Artist Ultimate Insider, you can read about it all in your fast-paced, fact-packed, full-color Insiders Magazine!
Online, offshore times have changed for the better — and what was never possible before is now within anyone's easy reach..
Soon, including yours!
So, I want you to ask yourself this…
If Money Were No Object, Where Would You Want to Live?
And Then, Let Your Insiders Magazine Tell You How to Do It!

Think you'd love living in a mountaintop retreat?
Ever dreamed of owning an oceanfront villa?
You like the thought of a vibrant college town teeming with intellectual excitement?
Or, a penthouse apartment with a breathtaking view of a quaint colonial city?
At a price you can easily afford!
And your Insiders Magazine is your personal guidebook to the life of your dreams.
Whatever your own mental image is of where you want to be… well, now, it can be…
Because your Insiders Magazines opens up the options for everyone… to everywhere… anytime you're ready to make your move — each and every month!
Perhaps, your $1500 social security check can't get you the laidback lifestyle you long for in the rolling Kentucky countryside that has now become forbiddingly expensive… 
Maybe, your modest 401K can't buy your beachfront dream home you thought could one day be yours on the now-too-costly Florida coast… 
Or, just perchance, that the nest egg you saved up for your "Golden Years" is no longer enough to help you buy that smalltown cottage you had hoped would help you escape from urban decay and rising crime. 
Today in the US dreams dashed by rising prices have become a tragic tale of paradise lost, haven't they?  
But, the good news for you is that in the right places – and with the right guidance — offshore or overseas, you can now have all that you have longed for, dreamed of, and know you would love…   
At a price you can afford…
In a place you can enjoy…
Without thinking twice about the price.
Now you can have it all — as an exclusive Escape Artist Ultimate Insider!
So, if you are ready to take that first step towards living the good life at a great price… If you're ready to think big and live large…
Then, I urge you to join thousands of other Insider Magazine readers, and take out a Ultimate Insider subscription to the life of your dreams!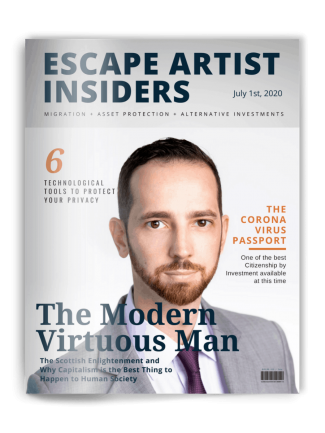 As Kiplinger's Personal Finance says, "For retirees with a sense of adventure and a taste for the good life—even if they lack a bank account to match—a change in latitude might be the perfect plan."
And for you as an Ultimate Insider, those "changes in latitude, changes in attitude" have never been easier – or more affordable – than they are now!
Now You Can Trade Up – and Spend Less – Offshore…
With Insider Magazine's Money Maximizing Strategies!

Many retirees in the U.S. are forced to severely downsize in order to protect their nest egg and preserve their meager savings. 
And in many ways, that's very sad, isn't it?
Perhaps you've seen it for yourself among friends and family: A much smaller home, too tiny even for some of their most treasured possessions… A mundane, lonely lifestyle… Doing without, not just luxuries, but basic necessities.
But, now, the good news is that it doesn't have to be that way.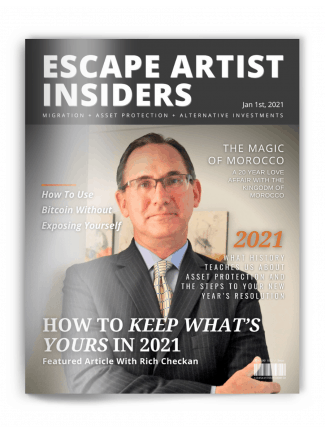 Not for you.
And not for those you love.
Because in every issue, your Insider Magazine tells you how to find the home of your dreams… at a price you can afford… and a lifestyle you will love!
Are You Ready to Take Your First Step Towards Living
The Good Life at a Great Price in the Land of Your Dreams?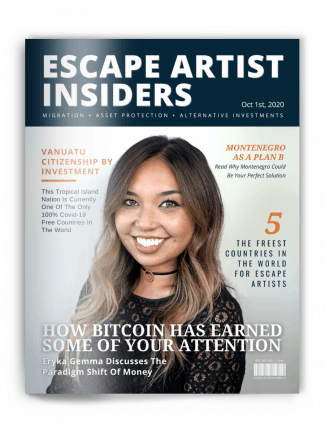 If what I have shared with you so far appeals to you – and I have a feeling it does – then I am absolutely certain you will enjoy – and highly value – the in-depth offshore coverage Insiders Magazine brings directly to your inbox each and every month.
In each and every issue, as an Ultimate Insider, you'll find:
Upfront, inside information about where you can pay pocket-change, pin-money prices for luxurious homes on the beach… in the mountains… off the grid… and along the picturesque promenades of quaint and captivating old-town hideaways… 
Expert advice on how to legally and legitimately take full advantage of offshore US tax breaks … while saving thousands of dollars a year on property and income taxes in offshore havens where your cash is still your stash!… 
Vital information on where and how to get a second passport or permanent residency in countries where your Plan B escape route could make all the difference in the world between bunkering down and breathing free… 
All you need to know about offshore low-priced, high-quality healthcare that meets – or beats! – US standards… without the hassle… and with the kind of personal care US Big Med long since left by wayside instead of the bedside!… 
Plus, fact-filled, cash-cow articles on how to start your own offshore online business… where to invest internationally for an ROI that is OMG! … and what the true experts are saying about offshore cryptocurrency opportunities… 
You will find all of that – and much, much more – in each and every issue… only and always at your Insiders Magazine!
That is why I am urging you now to take a first-hand, risk-free look at Insiders Magazine at the absolute lowest price it has ever been offered.
In fact, for less than you would pay for a Starbucks Venti Macchiato (and without waiting in line)… at the click of a mouse and the tips of your fingers…
You can now have the only offshore award-winning magazine that can not only make your life more comfortable… affordable… and even profitable – but more exciting and rewarding, too!
Does that sound like your kind of lifestyle?
Are you ready to become an exclusive Escape Artist Ultimate Insider and enjoy all of the above benefits – and more?
Then, let's close the loop…
Sign Up for Your Subscription to Insiders Magazine Today…
And We Will Send You a FREE BONUS GIFT
That Could Save You Thousands of Dollars – and Earn You Even More!

Your year-long, introductory subscription to Insiders Magazine is, as one of our current subscribers recently called it, your "passport to paradise."
It's everything you need to know about living, investing, or even visiting offshore… all wrapped up in a pretty package!
But, even with all of that, let's not stop there…
I want to make absolutely certain that from Day 1, you are reaping all of the remarkable rewards from being an Escape Artist Ultimate Insider – in a flash, barring none.
So, let me "sweeten the pot" even more…
With this FREE BONUS guaranteed to save you money, make you money – and help you live the life of your dreams!
FREE BONUS: The Offshore Cheat Sheet
Your Quick-Glance, Offshore Reference Guide to Keeping
What You Have – And Making Even More!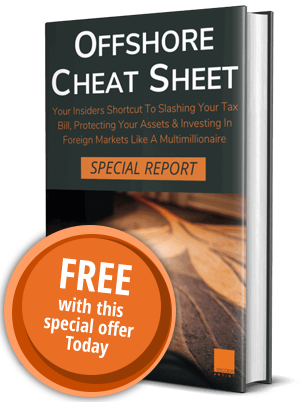 As if your Ultimate Guide isn't enough, we will also include our latest Special Report – for Ultimate Insiders Eyes Only — called the Offshore Cheat Sheet – absolutely FREE! 
And as if the Cheat Sheet's title isn't enough… I think its sub-title says it all:
"The Insiders Shortcut to Slashing Your Tax Bill, Protecting Your Assets,
& Investing In Foreign Markets Like a Multimillionaire."
I know that's a mouthful – and for you, it could also soon be a wallet full…
Because, quickly, easily, and completely, this guide will give you the inside scoop on such vitally important topics as:
How To Get A Second Passport
How to Incorporate Your Business Offshore
How To Safely Buy International Real Estate
Moving Your Self Directed IRA Offshore
Storing Precious Metals In An Offshore Vault
The minute you subscribe to Insider Magazine and become an offshore Ultimate Insider!
And all that you need to do is act now – at absolutely no risk:
So, let me ask you — what are you waiting for?
The sun beckons…
The sea summons…
And the good life at a great price is now yours for the asking!
With your special discounted subscription to Insider Magazine, you will soon have quick and easy access to…
Exclusive offshore expert advice and vital information…
Exciting adventures…
Unlimited options…
And incredible lifestyle alternatives most others can only imagine!
Right at the time when I believe you and I both agree you could very likely need it most.
So, I urge you, don't miss out on this incredible limited time opportunity.
Activate your subscription to Escape Artist Insiders Magazine now
Start enjoying the good life at a great price today.
Dream big. And live large.
So, don't delay, act now!
I can't wait to hear from you.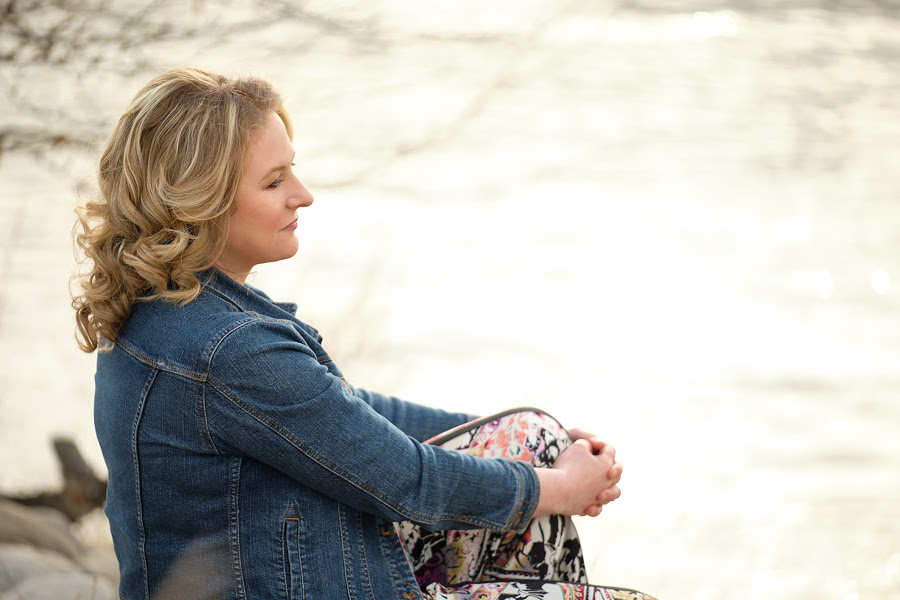 Sincerely,
Charlotte Tweed
Publisher, Escape Artist Insider Magazine
EscapeArtist.com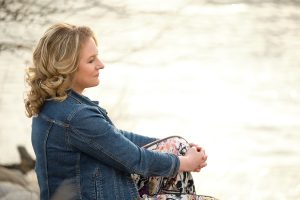 Sincerely,
Charlotte Tweed
Publisher, Escape Artist Insider Magazine
© 2021 All rights reserved EscapeArtist.com